Quick Bites: Anh's Kitchen opens in Midtown, Miracle on Monroe comes back times two, J&J Bourbon Bar and Grill shutters and more
Food news roundup
Friday November 3, 2017 06:45 pm EDT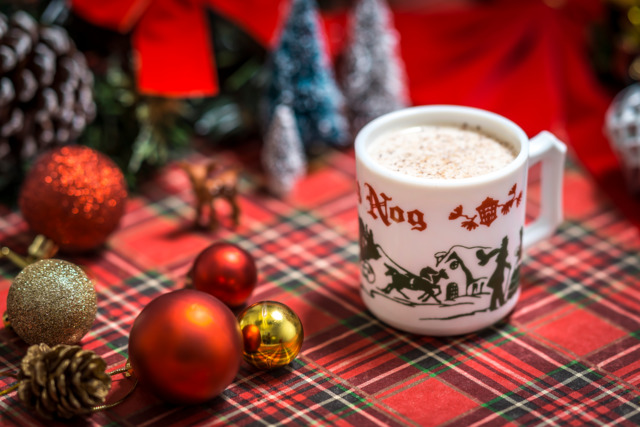 Ready for your instant Christmas fix? Good news: Pop-up bar
Miracle on Monroe
is coming back times two! Starting the day after Thanksgiving, Nov. 24
th
, happening Wednesdays through Sundays, and lasting until Christmas Eve, Miracle will now operate out of two separate locations: Midtown's Tapa Tapa (same as last year) and a second spot in the Shops at Buckhead. The concept was started in 2014 by Cocktail Kingdom's Greg Bloehm in NYC, and came to Atlanta last year thanks to business partners Darren Carr and Eric Simpkins of The Lawrence and Bon Ton.
New restaurant alert! The group behind MF Sushi opened a Vietnamese joint in Midtown this week. Anh's Kitchen is located at 855 Peachtree St. S.E. and now open for lunch and dinner. Friday's special is crispy sizzling crepes. Mmm.




Wild Heaven Beer and Concrete Jungle have teamed up for a really cool beer. Concrete Jungle, a local nonprofit that forages urban fruits and veggies and has donated more than 34,000 pounds to food banks and shelters, delivered fruits to the Decatur brewery last year. Foraged apples, plums, serviceberries, and mulberries were aged in oak barrels to create this fruited quadrupel, dubbed Concrete Jungle, and you can try it next Sat., Nov. 11 from 3-6 p.m. at the brewery. $3 from each bottle sold goes toward Concrete Jungle's 2018 fruit picks.
J&J Bourbon Bar and Grill closed this week. The Virginia Highland restaurant/bar opened in July of 2015 on the corner that once housed breakfast spot Belly General Store.
So fresh and so clean, clean. Buckhead's F&B, which had to shutter due to flooding in September, re-opened its doors for service this past Tues., Oct. 31. The interior is refreshed and there's a new fall menu with additions like lobster and pork boulette and foie gras two ways.
Missing ramen maven Mihoko Obunai's Nexto? Jones no more because she's bringing her Mibo Ramen pop-up to Ration and Dram on Weds., Nov. 6. Andy Minchow and Kysha Cyrus will be on cocktail duty and the noodles begin at 6 p.m. and last until they run out (which they will).
Swanky hotel Solis Two Porsche Drive opened this week in Southwest Atlanta, and with it, two new restaurants. Apron, on the first floor, serves up Mediterranean inspired cuisine from chef Derrick Green. Rooftop Overdrive Lounge offers cool views of the Porsche Experience Center's driver development track as well as tableside service and cocktails.


Chef Mashama Bailey of Savannah's the Grey has been named chairperson of the board of trustees for the Edna Lewis Foundation. The Foundation strives to preserve and celebrate the rich history of African-American cooking through deeper understanding of Southern food and culture. "I have always had the greatest respect for this Foundation and to be given the opportunity to lead it through this critical period of evolution is humbling," Bailey said in a release. "Edna Lewis was very influential in my development as a chef and her spirit and legacy continue to inspire me each and every day."
More By This Writer
Where to go when you want to drink the good stuff
Tuesday March 1, 2016 04:00 am EST
Atlanta's only urban winery makes their first vintage
Friday September 23, 2016 05:00 pm EDT
Friendly Clarkston joint serves up hearty Southern fare
Wednesday September 28, 2016 02:00 pm EDT
Tuesday September 23, 2014 09:30 am EDT
Friday October 3, 2014 12:22 pm EDT
Search for more by Angela Hansberger