Meet Valentin Hernandez, the (almost) 80-year-old pastry chef
Tuesday September 12, 2017 06:17 pm EDT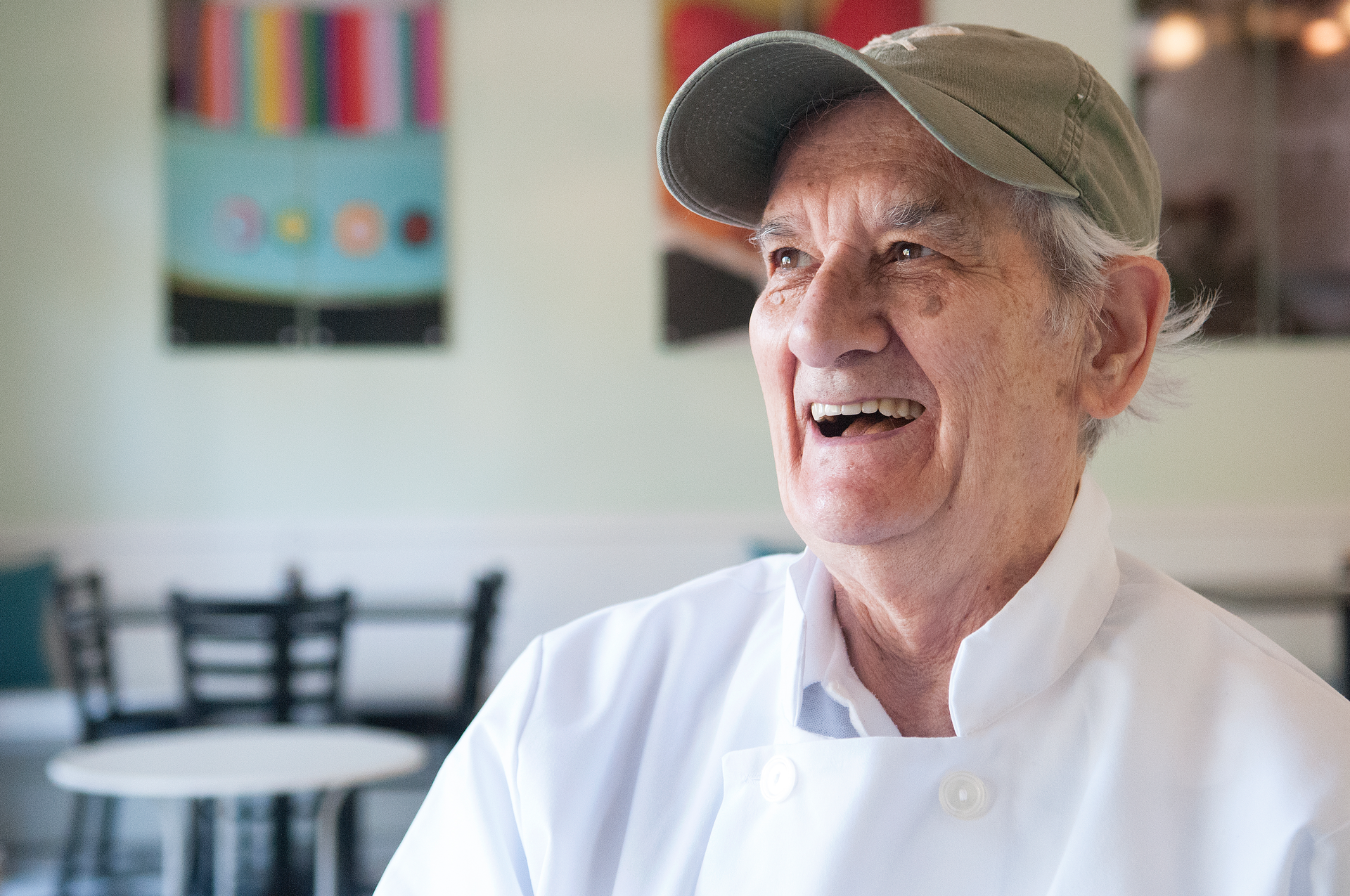 Valentin Hernandez arrives at his bakery at 7 a.m. every morning. At nearly 80 years old (he'll hit the milestone this December), he's learned the best way to keep going is to simply keep going. His morning ritual includes a surge of espresso, a peek at what's needed behind the glass counter and a scale to measure out ingredients for an assortment of cookies, pastries, turnovers and cakes the collective result of over six decades in the business.
Valentino's Bakery may be the only bakery in Atlanta with a pastry chef who precedes the invention of the convection oven itself. Ever since the little shop opened on Peachtree Industrial in Duluth two years ago, it has been providing the metro's Venezuelan community with an unprecedented taste of home.
No value assignedBack when owner Eduardo Hernandez first dreamed of becoming a restaurateur, the obvious choice was to have his grandfather serve as pastry chef. Valentin's hands may have age spots, but they also contain the muscle memory of years and years of baking. He's been a pastry chef in Caracas since the tender age of 17, and spent 40 years working at one of the city's top bakeries, Pasteler?_a Sabrina.
"He'll taste it and he knows what it's supposed to taste like," says Valentin's granddaughter and general manager, Paola Teran. "It's second nature to him." Because Valentin doesn't speak any English, Teran has served as his touchstone for transitioning to life in Atlanta since he moved here in 2015. She assists him in the kitchen every day and while she may pull out her phone to check a recipe from time to time, she says her grandfather carries every ingredient in his head and heart. "There's emotion in everything, because he does everything with love," Teran translates as Valentin speaks in Spanish, touching his chest with feeling.
No value assignedAs tensions rise in Venezuela under president Nicolas Maduro's authoritarian rule, Valentino's Bakery reminds expatriates in Duluth of the true spirit of their nation. Teran says an estimated 7,000 Venezuelans in Atlanta voted in their country's election with absentee ballots this past July, hoping to have a say in the proposed new constitution. "There is a large Venezuelan presence in Atlanta and we wanted to bring that presence to the people who are here and had to leave the country because they couldn't find food or work or even housing at this point," Teran said. "Valentino's Bakery is a place for them to feel like they are home.?۝
Valentin himself is a proud Venezuelan, yet also feels strong connections to his Italian and Spanish roots. Each day he makes a Napoleon cake called mille-feuille, or milhoja, to order, creating puff pastry from scratch and adding in layers of custard topped with confectioner's sugar. There's more Latin American dairy indulgence to be had with tres leches, a traditional sponge cake that takes its name from the three types of milk used to make it: evaporated milk, sweetened condensed milk and heavy cream. Valentino's also makes more specifically Venezuelan treats using a variety of tropical fruits inherent to the region; there's passion fruit mousse, guava Swiss rolls and soursop cake. "Soursop is a very distinct fruit with a peculiar taste," says Teran. "Some people love it, some people don't like it at all it depends on you. But you won't find that at your typical bakery.?۝
No value assignedEach Saturday, Venezuelans from around Atlanta have breakfast and brunch at Valetino's, but this coming Sat., Sept. 16 will be special. The bakery, and therefore the entire Venezuelan community, will be celebrating the shop's second anniversary with gift card giveaways, samples of pastries and mini cupcakes. "This is one of the toughest businesses to establish," says Teran, "so the fact that we made it two years makes us excited.?۝


Valentino's Bakery 2nd Anniversary Celebration. Free. 10 a.m. - 3 p.m. Sat., Sept. 16. 3294 Peachtree Industrial Blvd., Suite 1004, Duluth. 678-878-4772. www.valentinosbakeryinc.com.
More By This Writer
This outstanding neighborhood pub, complete with an upstairs Belgian bar that has potent brews on tap, offers roughly 215 beers. The menu's beer descriptions are humorous and approachable. The service is so friendly, no one will look you askance if you simply order a bottle of Sweetwater 420. |
more...
Search for more by