Quick Bites: Al Forno's opens in Midtown, Joe Schafer heads to Philips Arena, business owners unite against alcohol permit cost hike and more
Food news roundup
Wednesday October 25, 2017 02:52 pm EDT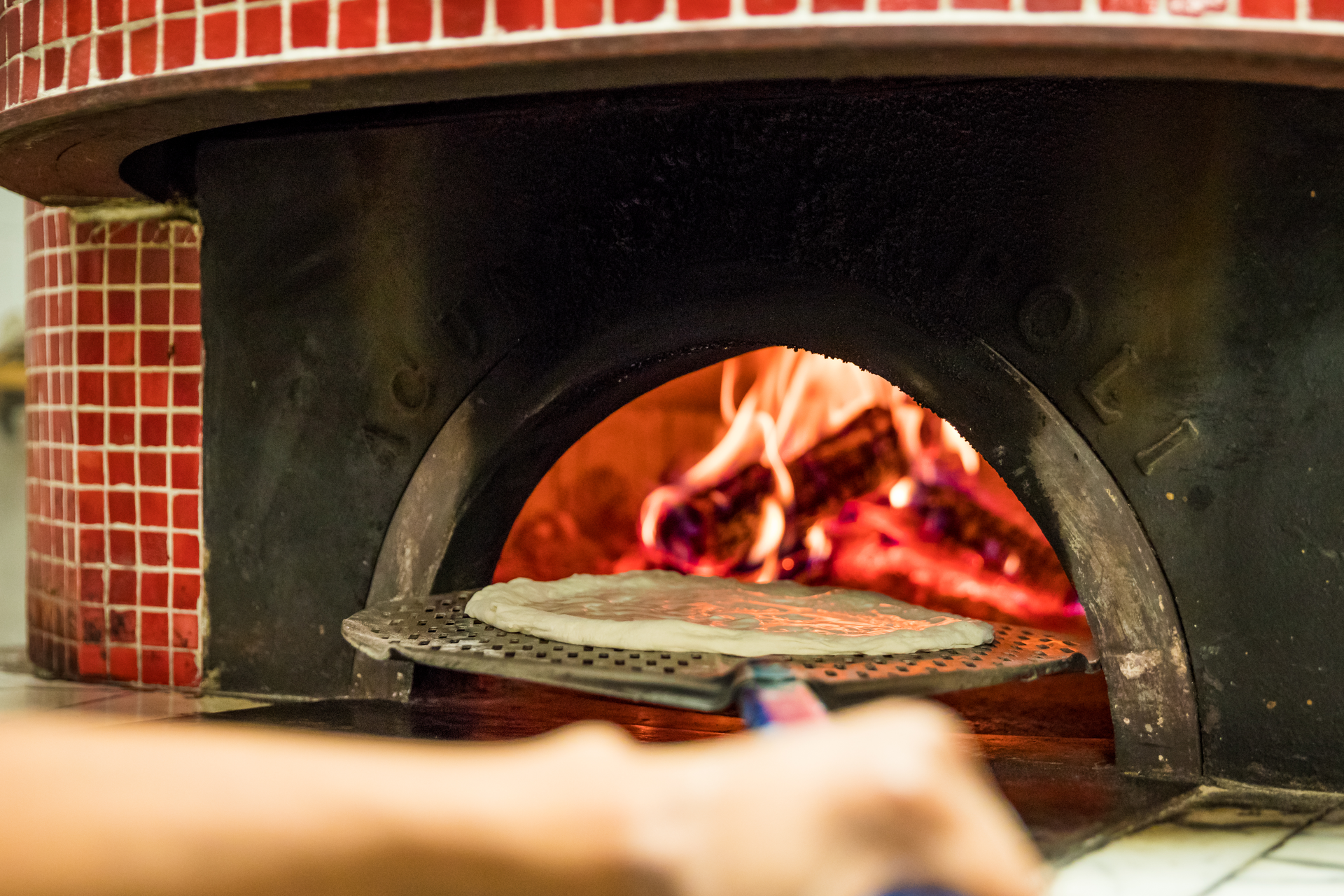 Fancy a certified Neapolitan pizza?
Al Forno's
, from restaurateur/owner Brian Lewis (Bocado, AMER, Bocado Burger), opened Fri., Oct. 20 at 27 12
th
St. NW. Here, customizable pies can be ordered online for pickup or delivery and cooked in your home oven. Al Fornos has "the convenience of delivery matched with the ease of finishing your pizza just how you like it,' says Lewis.
Yesterday, Oct. 24, bar and restaurant owners all over Atlanta came together to speak out against a proposal to triple alcohol permit costs. The ordinance pitch, borne of the City Council's finance committee at the behest of the mayor's administration, would require bars, restaurants, and music venues to apply for three separate $5,000 permits in order to serve beer, wine, and liquor. Ultimately, the legislation was shelved, but it could be drafted anew under the next mayor's administration. Read the full story here.
Joe Schafer (Bacchanalia, Little Bacch, King + Duke) has been hired as executive chef for Philips Arena. Here, the 22-year industry veteran will lead all food, dining and hospitality, curating special events menus for Atlanta Hawks games and concerts at the new Courtside Club and Hawks Bar. As Executive Chef, Schafer will use his vast culinary experience to impact all aspects of the food, dining and hospitality experience inside Philips Arena, including curating special event-specific menus for Hawks games and concerts in the soon-to-debut Courtside Club and signature Hawks Bar. "The opportunity to work for my hometown team and create an amazing culinary experience for the thousands of people that visit each week is a unique challenge that I am looking forward to tackling,' Schafer said in a press release.
You can one up the company party this year at the new location of Hal's Kitchen (4969 Roswell Rd.). The 1,600-foot event space boasts an array of culinary equipment, including a pizza oven, and space for 65 guests for demos or perhaps your office's next "Top Chef' competition.
Three acclaimed African American women culinary talents are hosting a series of events in Atlanta to explore and debunk the mysteries of soul food and the challenges women face in the industry. Chefs Deborah VanTrece and Jennifer Hill Booker and mixologist Tiffany Barriere's first event is Cocktails, Cuisine and Conversation, an "intimate cocktail soiree' on Dec. 4 at VanTrece's Twisted Soul Cookhouse and Pours. In February, they'll head to the James Beard House in New York.
Guy Fieri's upcoming Food Network show, "Guy's Big Project?۝, has an Atlanta contestant. Blogger Lindsay Green (The Hunger Diaries) is competing for the chance to win her own network show. The show premieres Sun., Nov. 5 at 9 p.m. and airs every Sunday until Dec. 10.
Meanwhile, Druid Hills Golf Club executive chef Pablo Colon will be appearing on Food Network's "Holiday Baking Championship' with host Jesse Palmer. The baking show premieres Mon., Nov. 6 at 9 p.m. and runs every Monday through Dec. 18.
Westside's the Optimist made happy hour even happier this past weekend with the additional hours of 3-5 P.M. on Saturdays and Sundays. They added three new menu items to celebrate: razor clams a la plancha, crispy skate wing, and a plancha burger. Monday through Friday happy hour is still 5-6 p.m. with 1$ oysters, baker's dozens, and specials.
More By This Writer
Find fancy comfort food with a side of nostalgia at Ron Eyester's latest restaurant
Thursday May 14, 2015 04:00 am EDT
Dinner and a show at the new Old Fourth Ward restaurant and lounge
Wednesday November 11, 2015 04:00 am EST
The Ponce City Market restaurant channels the retro-modern feel of yesteryear
Monday March 14, 2016 04:00 am EDT
Umaido's new Cheshire Bridge sister restaurant Hajime
Tuesday April 19, 2016 04:00 am EDT
Atlanta's only urban winery makes their first vintage
Friday September 23, 2016 05:00 pm EDT
Search for more by Angela Hansberger